About Amna
Amna (formerly known as Refugee Trauma Initiative) supports the emotional wellbeing of refugees and other displaced communities, wherever they are in the world. We began in a single tent on the border of North Macedonia and Greece in 2016, where thousands of refugees had become stranded.
We create safe, joyful spaces where people who have been affected by violence and forced displacement can come to terms with their experiences. We place an emphasis on storytelling because the stories that we tell shape the world that we live in. We now support refugees in 11 countries across the world – from Europe to Pakistan and Afghanistan through a healing network of local organisations.
Through our network, we're building a world where refugees can heal and determine their futures, unbounded by the impacts of conflict and displacement.
About Sada
Globally 100 million people are now forcibly displaced, over 35 million of whom are children. Refugees experiencing trauma as a result of their displacement and journey to safety carry this with them throughout their lives.
The sad truth is that trauma is at best often misunderstood, or at worst simply ignored.
In the aftermath of the Moria campfire in Lesvos in September 2020, nearly 13,000 people were left without shelter. Despite the tragedy, and amidst disturbing reports that some people were prevented from fleeing, rhetoric in the media and by politicians continued to dehumanise those living in the camp.
At Amna, we realised that most people don't know what it means to lose your home and face an uncertain future. Most people don't know the dangers, grief and loss that is experienced by refugees.
That's why we created SADA. Translated to voice in Farsi, SADA shares stories about refugees, from refugees. Through a collaborative approach with refugee storytellers, each story is told uniquely using different creative tools. In doing so, a full picture of the experience of displacement is shared with the audience – the loss, the grief, and the emotional impact of it all.
The SADA team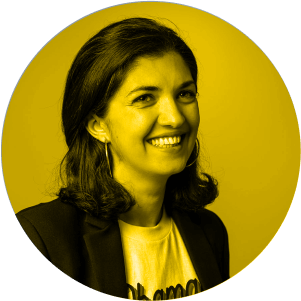 Zarlasht Halaimzai
Founder and CEO of Amna Refugee Healing Network
Zarlasht arrived in the UK with her family as a refugee from Afghanistan at the age of 15. That experience and her understanding that displacement is an emotional fracture as well as physical experience were key in informing the founding of Amna.
Prior to founding Amna, Zarlasht advised International NGOs on education and child wellbeing when working with refugees dealing with the emotional fallout of violence and displacement. In 2021 she was featured on the BBC's annual list of 100 influential and inspiring women and became a Ted speaker.
Zarlasht is a frequent media commentator in the UK and US on issues related to refugees, trauma and displacement.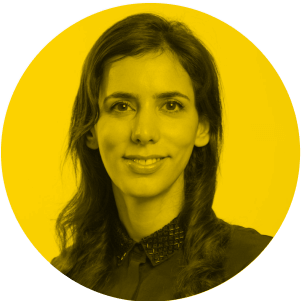 Laramie Shubber
Communications Lead at Amna Refugee Healing Network
Laramie manages communications at Amna and led the development of the SADA project. She previously managed multi-media campaigns in South Asia and the MENA region and is passionate about the power of communications to affect positive social change, including dispelling stereotypes and putting the microphone (or camera) in the hands of communities.
Laramie and her family left Iraq after the gulf war and settled in Northern Ireland during the peace process.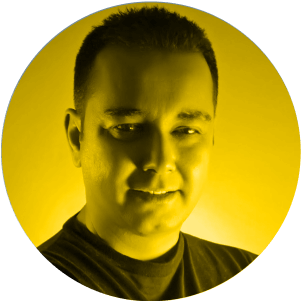 Jawed Taiman
Filmmaker
Jawed is a filmmaker from Kandahar, Afghanistan. He arrived in the UK as a teenager after fleeing the country with his family in the 90s and completed his education in England and France. As an adult Jawed returned to the country of his birth and spent 10 years building his career in the Afghan media scene.
Among his projects he made an award-winning documentary on children's drug addiction called Addicted in Afghanistan and also worked on the Afghan version of Sesame Street 'Baghch E simsim'.
He currently lives in Germany with his wife and daughter and has been heavily involved in helping to evacuate former colleagues, friends and family members out of Afghanistan since the Taliban takeover of the country. Jawed told his story in chapter 5 of SADA through an intimate autobiographical film and supported the production of other SADA stages.